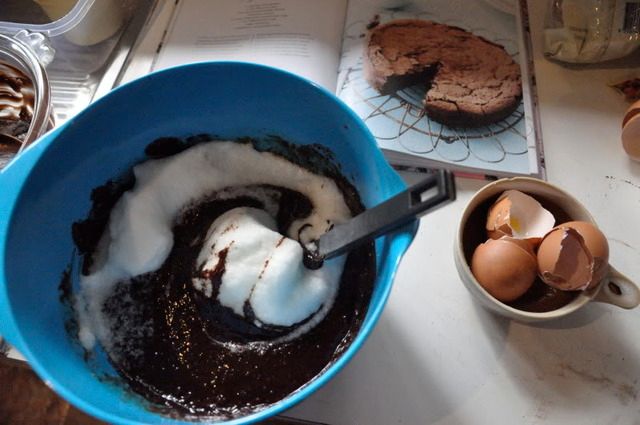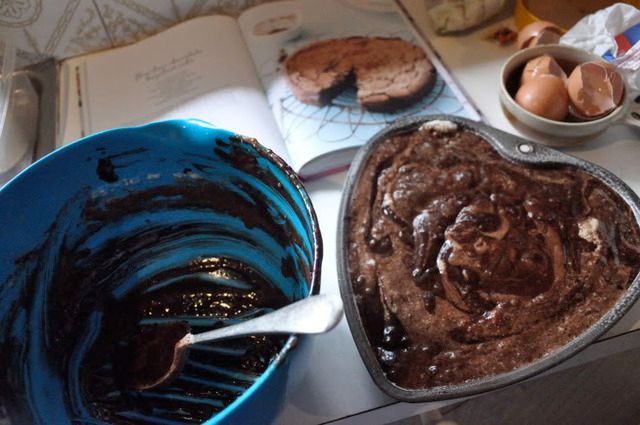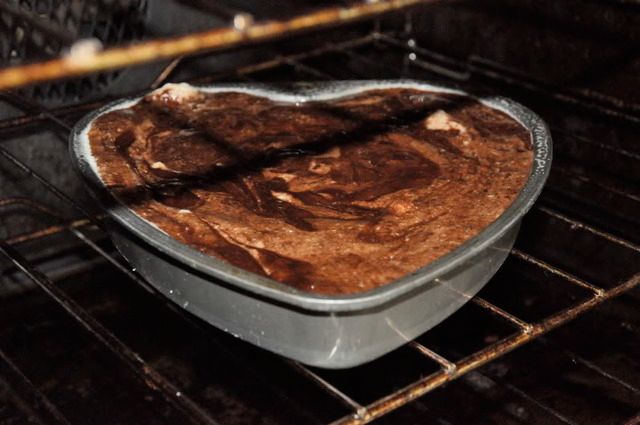 I love baking. It's something I can do without thinking and barely ever stuff it up. I'm getting pretty good at not measuring things out. Nothing
smells better than a hazelnut torte baking in the oven whilst listening to Cloud Control dreaming of future trips and special friends. Pity it stuck,
so it was eaten with spoons straight from the glorious pan itself.