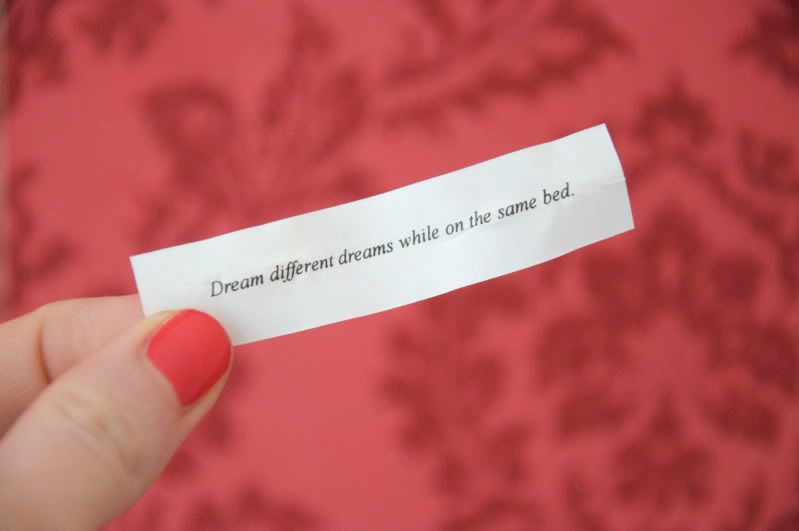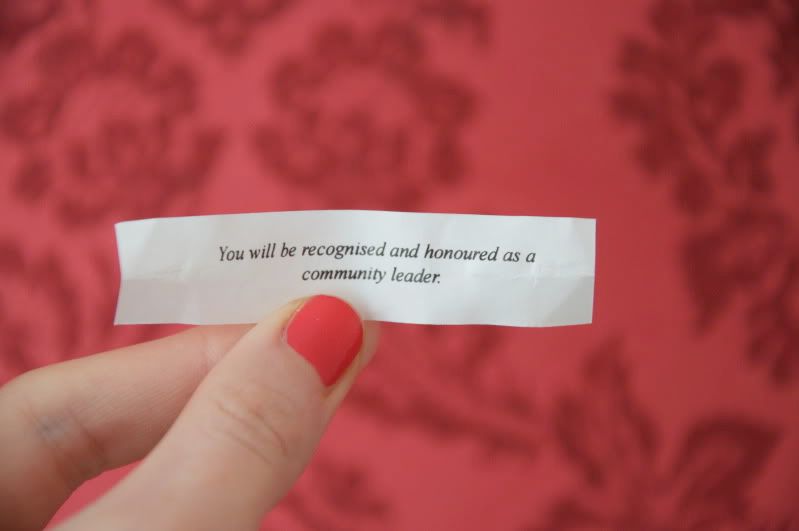 I saw Wicked on the weekend. It was amazing. It was magical. It was emotional. It was the best musical I've seen. Yes, I am gushing but it
truly was. Ash and I went to chinatown first for dinner and had delicious asian treats ending in fortune cookies. However we were not too
inspired by our own forecasts..... but our waitress was really cute and helpful, we loved her pronunciation.